Description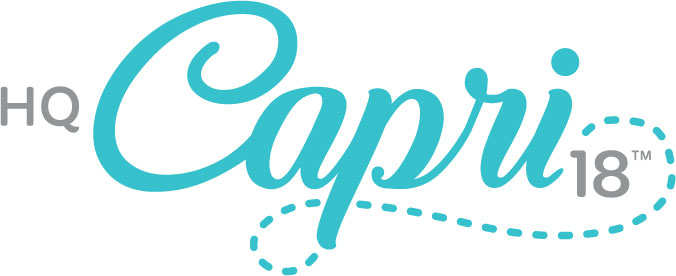 The HQ Capri is a BIG Machine for SMALL Spaces.
Free-motion quilting was never easier, and your stitches will be PERFECT with the HQ InSight™ Table with built-in stitch regulation. -DEMO MODEL
Easy setup and assembly
Four times the quilting space of the average home sewing machine (18 inches of throat space and eight inches of vertical space)
Paired with the exclusive HQ InSight TableTM with built-in HQ InSight Stitch RegulationTM
Adjustable table height from 25.5″ to 39.5″
Stitching speed up to 2,200 stitches per minute
4-22 precision stitches per inch
Two modes of stitch regulation: Precision or Cruise
Handi Feet compatible; comes with quarter-inch ruler foot installed, open-toe foot
Adjustable high-resolution color touch screen
Needle-stop position control
Responsive foot pedal
Easy needle change
Low-bobbin estimator and alarm
Quilting alarm and project timer
Walking stitch plus five basting stitch options
Presets for saving favorite manual mode stitching options
Stitch counters
Bobbin-area "dam" allows for use of canned air for lint removal
Built-in diagnostics
Easy USB machine and software updates
Can be easily upgraded to a movable-carriage, frame machine if your needs change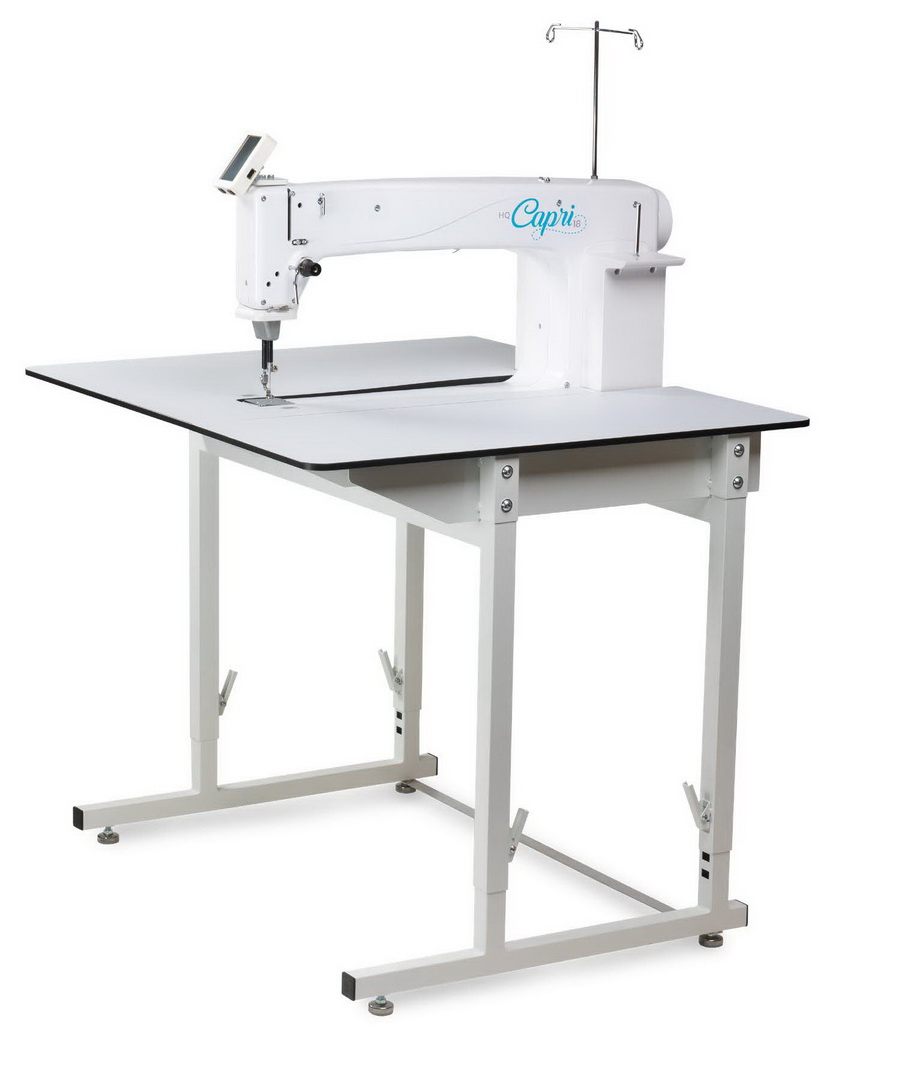 Optional Accessories Sold Separately
Optional HQ InSight Table Extension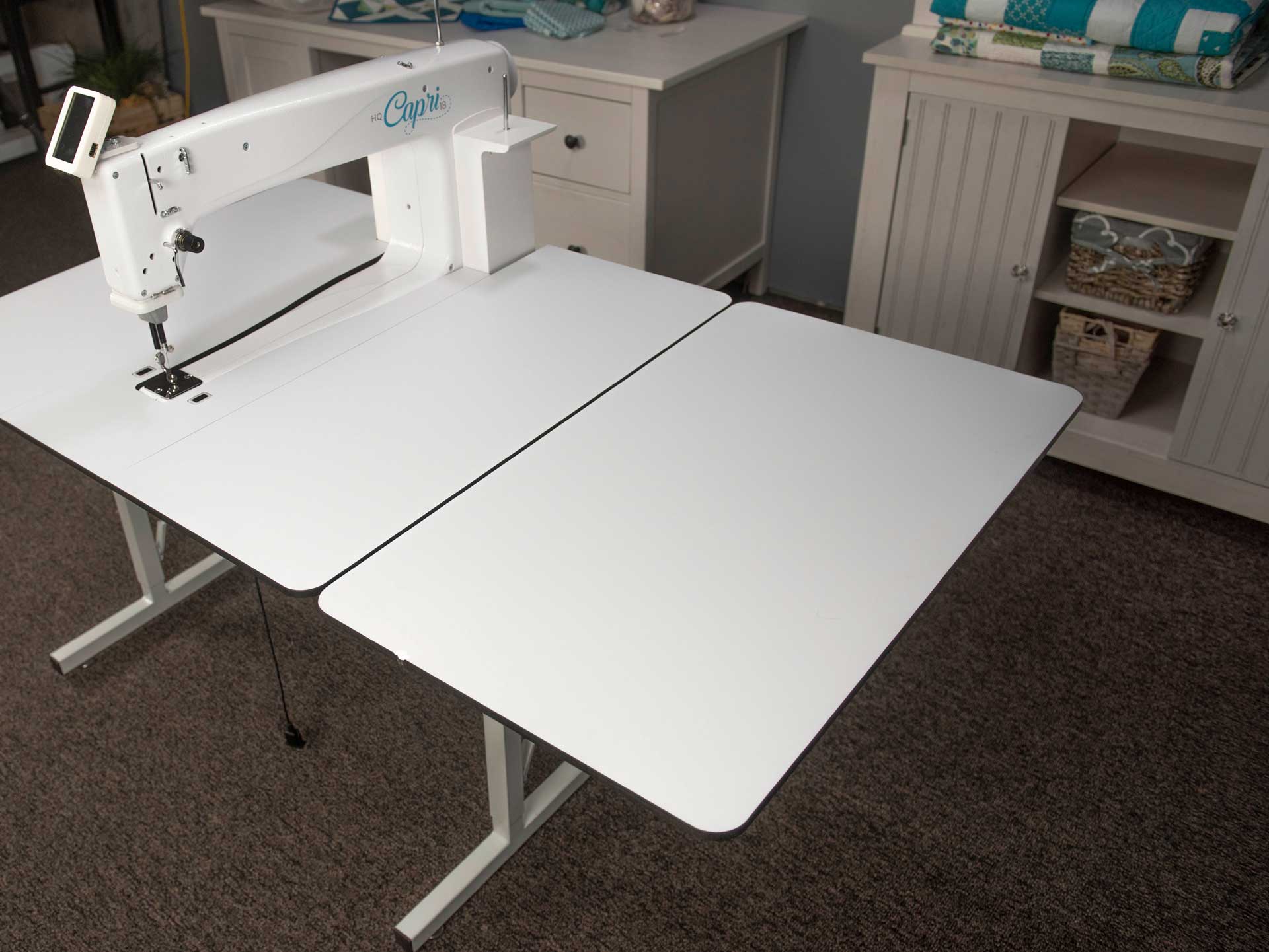 Add an extra 18″ to the width of your HQ InSight Table with the HQ InSight Table Extension. Easy to install, these extensions pop up when you need them and fold down for storage. Buy two and add them to both sides!


10 YEAR LIMITED WARRANTY ON HANDI QUILTER MACHINES
Handi Quilter, Inc. warrants this Product for a period of ten (10) years against defective materials and/or workmanship, five (5) years on electrical components and mechanical failure, and ninety (90) days FREE parts and labor
*Special Financing Available 
*Free Shipping
*Free Lessons with Purchase
Please contact us for additional information. 1-800-487-7397