Description
199 pre-digitized fonts with editing & customization features PLUS 800+ embroidery designs!
Compatible with ScanNCut DX & Brother Sewing/Embroidery machines.
Compatible with PC only
ABOUT THE PRODUCT
Get creative with Brother BES BLUE!

Perfect for the embroiderer looking to start their journey with Brother Embroidery Software. BES Blue has lots of Embroidery and lettering features such as on-screen typing, sewing order, font categories, fills and underlay, and more! Resize Embroidery designs and merge multiple designs on to one page. Specialty features include: 199 pre-digitized fonts with editing and customization features, 800+ embroidery designs, Monogram designing, name drops, drawing tools to convert to applique, PLUS, its ScanNCut compatible, making cutting out applique a cinch!

BES Blue has an onboard Word Collage Feature to create fun and unique Word Embroidery Designs, simply select your shape, type your words, and let the software generate your collage. Once completed, the Word collage can be further customized. BES Blue's Color Match-on loading feature will automatically convert a design to the selected thread palette.

Import FCM files and convert them to Applique with the click of a button and export Applique files as FCM cutting files or SVG files to cut with your ScanNCut machine.

Color Sort with the click of a button, add a basting stitch, and if you need more… BES Blue saves to the most popular embroidery machine formats, so you can feel comfortable using it with other brands of embroidery machines as well.

Includes: One activation code
Main Features

199 pre-digitized fonts with editing and customization features
800+ embroidery designs
Monogram designing, name drops, drawing tools to convert to applique
ScanNCut compatible, making applique easy!
Word collage feature for word embroidery designs
Import FCM files and convert them to Applique
BES Blue Embroidery & Lettering Software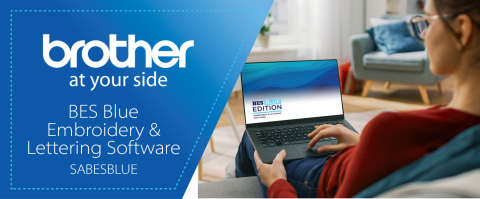 Get Creative with Brother BES BLUE!
Perfect for the embroiderer looking to start their journey with Brother Embroidery software, BES Blue has many embroidery and lettering features to get you started.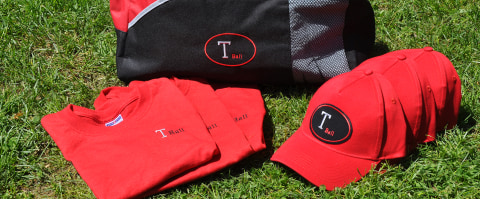 Specialty Design Features
Includes 199 pre-digitized fonts with editing and customization components, 800+ embroidery designs, monogram designing, name drops, drawing tools to convert to appliqué, plus its ScanNCut compatible, making cutting out appliqué a cinch!
Word Collage Feature
BES Blue has an onboard Word Collage feature to create fun and unique word embroidery designs. Simply select your shape, type your words, and let the software generate your collage. Once completed, the word collage design can be further customized